The Asian Plastics & Packaging Agreement is a simple roadmap to achieve a sustainable and circular plastics and packaging industry. It focuses on five key engagements: 
Remove toxic and harmful chemicals in plastics (including commercial and industrial plastics) and packaging
Transparency to drive innovation
Eliminate plastic pellet, flake and powder loss throughout the supply chain
Better labelling to increase and improve recycling rates
Support recycling, reprocessing and reuse of all types of plastics and packaging
All the above documents are available for download, for additional information use the Contact Us form.
We need a plastics supply chain we can trust. Whether the plastic comes from bio-materials, or derived from virgin natural, organic materials such as cellulose, coal, natural gas, salt, crude oil or from feedstock obtained from chemical recycling.  Progressive brands that speak the language of sustainability to the growing number of conscious consumers and businesses, will require a sustainable and environmentally, ethical transparent supply chain.  
There could be up to 40,000 different plastic polymers in the market and, for the most part, very few people know the chemical composition of these plastics. Companies are not only designing plastic to be difficult or impossible to recycle, but the overwhelming flood of new plastic into the market blocks any chance of the recycling industry keeping up.
Companies are choosing to use lighter weight plastic, or a combination of materials, colors and additives that are hard to recycle, or are simply not recyclable at all. Chemical recycling is seen as a solution to these hard-to-reycle plastics but this maintains the 'business-as-usual' position for the plastics industry. 
With the best available recycling technology for the current mix of plastics used, the maximum recycling level would only be somewhere between 36% and 53%.This number could change if there is transparency in the plastics industry and an open innovation platform allowing R&D, academics and others to contribute to a more sustainable and circular plastics industry.   
The Asian Plastics & Packaging Agreement tackles these issues with the 'Transparency through Tech' platform. 
According to the American Chemistry Council "When plastics emerge from reactors, they may have the desired properties for a commercial product or not. The inclusion of additives may impart to plastics specific properties. Some polymers incorporate additive during manufacture. Other polymers include additives during processing into their finished parts.
Additives are incorporated into polymers to alter and improve basic mechanical, physical or chemical properties. Additives are also used to protect the polymer from the degrading effects of light, heat, or bacteria; to change such polymer processing properties such as melt flow; to provide product color; and to provide special characteristics such as improved surface appearance, reduced friction, and flame retardancy."
Types of Additives:
Antioxidants: for plastic processing and outside application where weathering resistance is needed
Colorants: for colored plastic parts
Foaming agents: for expanded polystyrene cups and building board and for polyurethane carpet underlayment
Plasticizers: used in wire insulation, flooring, gutters, and some films
Lubricants: used for making fibers
Anti-stats: to reduce dust collection by static electricity attraction
Antimicrobials: used for shower curtains and wall coverings
Flame retardants: to improve the safety of wire and cable coverings and cultured marble
APPA will phase out the use of harmful and toxic chemicals to guarantee a circular and sustainable plastics and packaging industry. 
Chemical and Mechanical Recycling
There are four categories of recycling:
(1) Primary: mechanical reprocessing into a product with equivalent properties
(2) Secondary: mechanical reprocessing into products requiring lower properties
(3) Tertiary: recovery of chemical constituents
(4) Quaternary: recovery of energy.
Primary recycling is often referred to as closed-loop recycling and secondary recycling as downgrading. Tertiary recycling is either described as chemical or feedstock recycling and applies when the polymer is de-polymerized to its chemical constituents. Quaternary recycling is energy recovery, energy from waste or valorization. 
For more information on the different methods of recycling visit the chemical and mechanical recycling pages for a general overview (click onto the images here).
There is also a special section on chemical recycling located in the "Waste & Recovery" section in the Knowledge Centre. 
A Certified Plastics and Packaging Industry
Operation Clean Sweep is a voluntary agreement to stop plastic pallet leakages into the environment. This product stewardship program has been developed in partnership between the American Chemistry Plastics Division and Plastics Industry Association. It has also been endorsed by the British Plastics Federation and Plastics Europe. It is a very detailed document that provides excellent guidance on securing the logistics and supply chain during the manufacturing and transportation of plastic pallets. Unfortunately it is a voluntary agreement.
Images from left to right: (1) Pellets in a factory yard and (2) bags of plastic pellets on pallets (As You Sow website); (3) Pellets leaking from a bag (Australian Operation Clean Sweep website); (4) Volunteers clean up pellets that spilled into Pocono Creek: 16 April 2018 (Fox News).
The Asian Plastics & Packaging Agreement (APPA) states it is imperative that the whole supply chain of the plastics industry is secure and this can only be guaranteed via a certifiable supply chain.
Transforming Operation Clean Sweep from a voluntary agreement into an internationally recognised certified manufacturing process, including logistics and distribution, will be a lengthy but necessary process if we are trust the plastics supply chain.  All companies who use plastic packaging may be able to label their plastic packaging or product with a logo stating it was manufactured from a secure supply chain.
In India, and according to the Indian Central Pollution Control Board, there are approximately 30,000 plastics manufacturers, mostly small to medium size companies, and it is a fair assumption that many do not follow any kind of process, voluntary or otherwise, that takes care to stop leakages into the environment. This scenario is repeated in all countries across the Asian region.
The health of our planet is equal to our health. We established food safety standards to ensure the food we eat is safe and traceable. The same standards must be put into place for the plastics industry.
Here are some solutions the plastics industry can implement to catch plastic pellet, flakes and powders leaking into the environment. These only work when there a proper drainage system in place. The last image is a typical drainage system in many parts of the Asian region and other emerging markets. Although these are difficult drainage systems to fix it is not impossible.  
All types of plastics has the potential to be a future resource and APPA is in agreement with the plastics industry to improve recovery rates. We must champion consumers towards a greater sense of responsibility in their disposal habits. Product labelling is one method we have to communicate to consumers how to separate and dispose of recyclable resources properly. Labels can also inform whether a product has recycled content, adding to consumer choice. The market must be the level playing field for the plastics industry to respond to changing consumer sentiment if it is to transition to circular systems. 
However, all fairness often a lack of adequate infrastructure that can provide options for consumers to practice improved disposal habits does not exist in many countries in Asia. We are well aware of the weaknesses, APPA will bring stakeholders together under common goals.
Improving infrastructure and collection services must also be accompanied by consumer and company demand for plastics with recycled content manufactured by plastics companies who adhere to an environmentally secure supply chain. Consumer demand is vital and would guarantee and significantly strengthen the recycling industry.
Our only goal is to achieve a sustainable and circular plastics and packaging industry.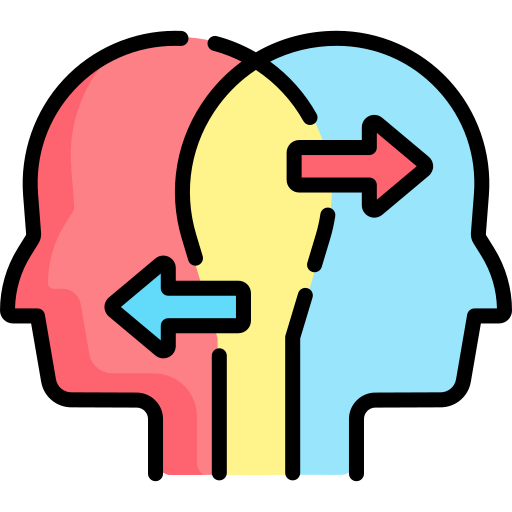 In this section, we have a significant range of reports, infographics, movies and images covering the following: Articles, Business, Circular Economy & Plastics, Design, Fact Sheets, Guides, Ocean Plastic, Operation Clean Sweep, Policy, Single-Use Plastics, Technical Reports, Technology and Tools.