Logistics is defined by The Council of Logistics Management as "The process of planning, implementing, and controlling the efficient, cost-effective flow of raw materials, in-process inventory, finished goods and related information from the point of origin to the point of consumption for the purpose of conforming to customer requirements."
Reverse logistics includes all of the activities that are mentioned in the definition above with the only difference being that reverse logistics encompasses all of these activities as they operate in reverse. Therefore, reverse logistics is: The process of planning, implementing, and controlling the efficient, cost-effective flow of raw materials, in-process inventory, finished goods and related information from the point of consumption to the point of origin for the purpose of recapturing value or proper disposal.
More precisely, reverse logistics is the process of moving goods from their typical final destination for the purpose of capturing value, or proper disposal. Remanufacturing and refurbishing activities also may be included in the definition of activities as a result of reverse logistics.
Reverse logistics is more than reusing containers and recycling packaging materials. Redesigning packaging to use less material, or reducing the energy and pollution from transportation are important activities, but they might be secondary to the real importance of overall reverse logistics.¹
Reverse Logistics and the Circular Economy
The importance of reverse logistics has increased due to the exponential growth of e-commerce which can typically result in an average of 30% returns per year. If no goods or materials are being sent "backwards", the activity probably is not a reverse logistics activity.
Reverse logistics includes processing returned merchandise due to damage, seasonal inventory, restock, salvage, recalls, and excess inventory. It also includes recycling programs, hazardous material programs, obsolete equipment disposition, and asset recovery.² Unfortunately a lot of product returns end up being incinerated or in landfill as companies are hesitant to sell into secondary markets based on a belief it may devalue their brand. Secondary markets can provide additional revenue and sales channels to companies from consumers who may not have been able to afford to buy from primary markets, especially true for premium products.
Reverse logistics in the circular economy is the process of collecting and aggregating products, components or materials at the end-of-life for reuse, recycling and returns. Reverse logistics also referred to as "aftermarket supply chain," closes the loop. Take-back programs, warranties and product defect returns all require reverse logistics to get the product from the consumer back to the manufacturer.
Technology is a major enabler of reverse logistics. Sensors and monitoring devices, asset inventory management, the Internet of Things (IoT), and big data all present solutions that make it easier to identify, locate, track and communicate with the products and components that, at some point, require maintenance, repair or replacing.
(Source: World Business Council for Sustainable Development, 'Circular Economy Practitioner Guide' – Reverse Logistics)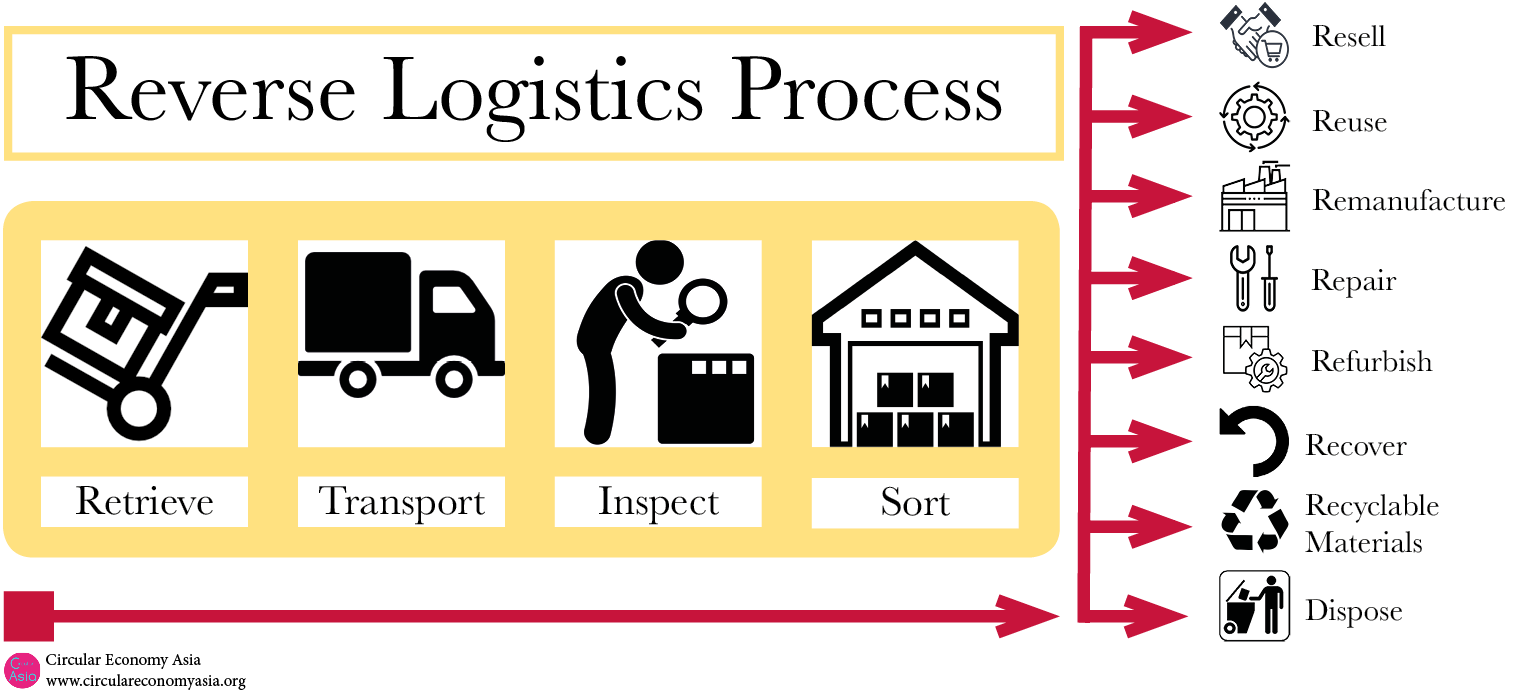 Designing for Reverse Logistics
Most products are not designed for reverse logistics. They are often difficult to compact or disassemble to optimize truck loading. Packaging, assuming it is still available at time of collection, is usually not designed to be reused. 
Limited information is available to determine if returned products can be reused or should be recycled. Hopefully, some businesses are designing their products to fit the reverse logistics process. For example, Ahrend sells an office desk with an easy to disassemble tabletop to facilitate transport. 
Orange ships its internet modems in packaging that can be reused when the customer wants to send its equipment back. To facilitate customer and distributor returns, Xerox provides protective packaging for returns that require no tape. 
Komatsu, the manufacturer of construction and mining equipment, has fitted all standard equipment with sensors that collect data on their condition. Once a piece of equipment is returned by a customer, Komatsu is able to quickly identify if its components can be reconditioned or should be recycled.
(Source: 'Reverse Logistics – The Circular Economy's Weakest Link' by Rémy Le Moigne, published in Renewable Matter, 26 May 2020)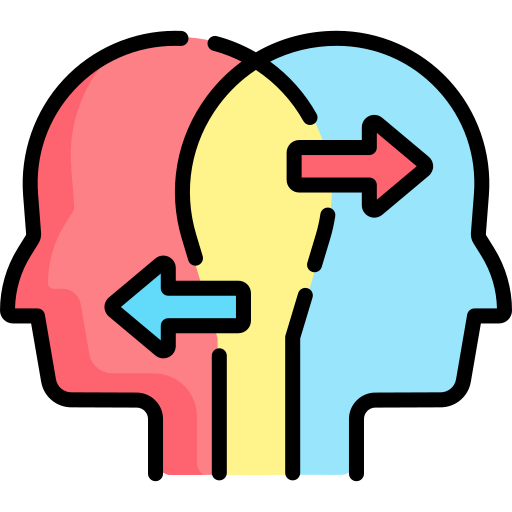 This section includes reports, research, presentations, returns management, secondary markets, images and infographics.