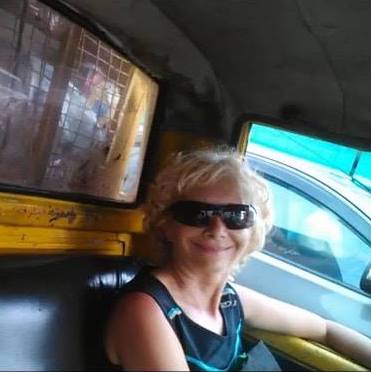 Originally from Australia, Ms Adrienna Zsakay first visited Asia when she was 18 for a holiday to Bali. That four week trip changed her life forever, resulting in residences in India, Sri Lanka, South Korea, Thailand, Singapore and Malaysia as well as travels to other parts of the region. Over the last 40 years Ms Zsakay has witnessed tremendous development and change.
For more than 15 years Ms Zsakay worked in the food industry, setting up a food import company in South Korea and later built the world's largest free database of Asian food regulations while living in Thailand.
Ms Zsakay has a BA(Asian Studies & Politics) from the University of Western Australia and has studied under a Master's programme in International and Asian food law from Michigan State University.
She become interested in the design, efficiencies and convenience of recycling collection systems, within the Asian context, when she moved to Thailand after living in South Korea. What started as a serious hobby morphed into a full-time role after she was introduced to the circular economy later founding Circular Economy Asia in 2016.
Whether you become a regular visitor or are just passing through, remember we are all in this together. How you choose to participate is up to you.
Circular Economy Asia is registered under the name 'Circular Asia Association' with the Malaysian Registry of Societies: PPM 015-04-04062020