About Circular Economy Asia
Circular Economy Asia (CEA) is one of many companies, organisations and individuals working towards a sustainable and circular world. Our grand vision is only achievable through our mission, the strategy we implement to achieve our goals.
We decided to focus on a core selection of programs and projects that best suits our skills, abilities, experience and knowledge.
The Asian Plastics & Packaging Agreement (APPA) tackles the operational aspects of the plastics and packaging industry, such as pellet, flake and powder leakage into the environment. There are many details to consider, especially critical are drainage systems from factories that carry waste by-products that eventually deposit into the oceans.
Targetting factories for change is not a solution; equally vital is a comprehensive training program that includes staff with little or no educational backgrounds. The use of various technology platforms to create efficiencies, improve management processes and transparency are included in our plans.
APPA's mandate is for an internationally recognised certification program that guarantees a circular and sustainable plastics and packaging industry.
As training is part of CEA's DNA, we have something for everyone. The Nine Steps Towards a Circular Business focuses on businesses, NGO's and government organisations in their transition to the circular economy. As the circular economy is still in its infancy, our ability to accurately forecast all the employment skills required is limited. Rest assured CEA will be at the forefront in identifying the requirements for a smooth transformation.
We are an ambitious organisation with big plans…we are just getting started.
Originally from Australia, Ms Adrienna Zsakay first visited Asia when she was 18 for a holiday to Bali. That four week trip changed her life forever, resulting in residences in India, Sri Lank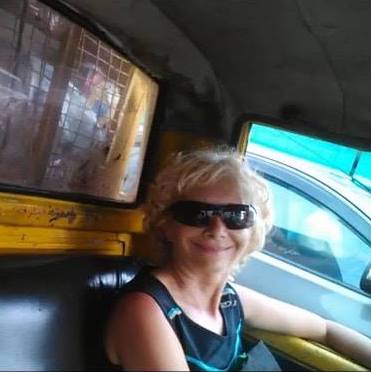 a, South Korea, Thailand, Singapore and Malaysia as well as travels to other parts of the region. Over the last 40 years Adrienna has witnessed tremendous development and change.
For more than 15 years years Adrienna worked in the food industry, setting up a food import company in South Korea and later built the world's largest free database of Asian food regulations while living in Thailand.
Adrienna has a BA(Asian Studies & Politics) from the University of Western Australia and has studied International and Asian food law from Michigan State University. 
She become interested in the design, efficiencies and convenience of recycling collection systems, within the Asian context, when she moved to Thailand after living in South Korea. What started as a serious hobby morphed into a full-time role after she was introduced to the circular economy later founding Circular Economy Asia in 2016.
Whether you become a regular visitor or are just passing through, remember we are all in this together. How you choose to participate is up to you.
Circular Economy Asia is registered under the name 'Circular Asia Association' with the Malaysian Registry of Societies: PPM 015-04-04062020