About Us
Circular Economy Asia Ltd (CEA) leads the discussion across the region on the circular economy values with a particular emphasis on recyclable resource recovery, education & training and consultancy services. In particular we have developed The Nine Steps Towards a Circular Business, a stand-alone book with workshops which are the definitive circular experience for businesses, government agencies and NGO's who wish to have an immersive learning experience in the circular economy.
CEA includes both local and international experts who are experienced in the nuances of life in Asia, especially important when collaborating on the design of products or services that are supportive of the circular economy.
All companies across Asia, big and small, as they begin the transition to the circular economy will need assistance in advancing resource management, the life cycle of the product and a cradle-to-cradle circular design process. CEA is your trusted partner
We have a significant amount information located in the Knowledge Centre, including articles, reports, research, tools, images, movies and infographics across 48 different topics.
About the Founder
Originally from Australia, Ms Adrienna Zsakay first visited Asia when she was 18 for a holiday to Bali. That four week trip changed her life forever, resulting in residences in India, Sri Lank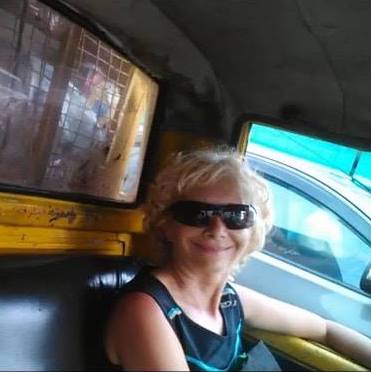 a, South Korea, Thailand, Singapore and Malaysia as well as travels to other parts of the region. Over the last 40 years Adrienna has witnessed tremendous development and change.
For more than 15 years years Adrienna worked in the food industry, setting up a food import company in South Korea and later built the world's largest free database of Asian food regulations while living in Thailand.
Adrienna has a BA(Asian Studies & Politics) from the University of Western Australia and has studied International and Asian food law from Michigan State University. For more information please refer to her Linkedin profile.
She become interested in the design, efficiencies and convenience of recycling collection systems, within the Asian context, when she moved to Thailand after living in South Korea. What started as a serious hobby morphed into a full-time role after she was introduced to the circular economy and its values and principles, founding Circular Economy Asia in 2016.
Whether you become a regular visitor or are just passing through, remember we are all in this together. How you choose to participate is up to you.