Step Four – Circular Design
What is circular design? It is where a product is designed and manufactured from non-toxic materials specifically for reuse and has particular design features to ensure components can be remanufactured, materials can be reprocessed, breakages can be repaired, and upgrades (if applicable) can be easily completed. The design guarantees the product (resources) can be kept in use for as long as possible so additional value can be extracted through the parts or servicing and where at the end of the use-cycle, if managed correctly, the product can be returned into the production cycle.
Designing waste out of products as part of the Circular R's framework is where the circular economy really comes into play. Visit the Circular Design Workshop page to find out what is covered in this class.
We have a selection of workshops to choose from, starting with our ½ day mini series for busy people or the deep-dive 1 or 2 day workshops. Visit The Nine Steps Towards a Circular Business® to review the current selection of workshops on offer.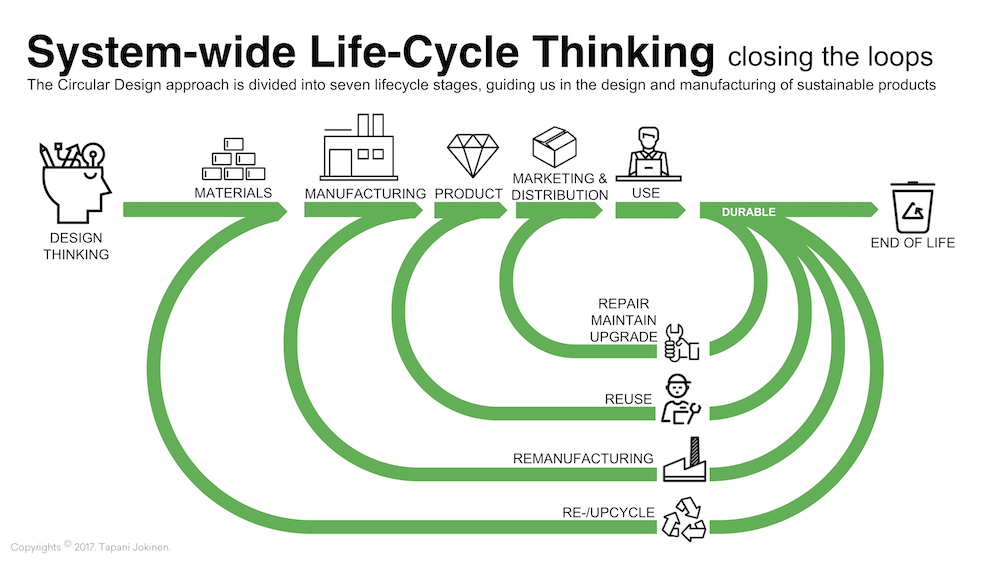 Additional Resources
There is a wealth of resources available in our Knowledge Centre, everything from reports, images, infographics, articles, movies and tools.  For information specific to Step Four – Circular Design, click on the images below.