Singapore is progressing towards a Zero Waste Nation. Singapore is emulating best practices of circular economy, CE to realize this ambition. Policies such as carbon tax and extended producer responsibility are aimed at reducing carbon emissions, resources consumption and waste generation while increasing the recycling rates and regeneration of resources from the waste. Recently Singapore became a participating member of International Organization for Standardization Technical Committee ISO/TC323 on CE.
Other participating members include leading CE countries such as Belgium, China, Denmark, Finland, France, Germany, India, Japan, Netherlands, Norway, South Korea, Sweden, Thailand and UK. Australia and USA are observing members. France is serving as the secretariat to develop requirements, frameworks, key performance indicators, guidance and supporting tools related to the implementation of CE projects by the governments, not-for-profit organizations and businesses.
The new international standards are for the CE performance measurement, reporting and accounting, harmonization among the nations, and guidance for the development of future products, infrastructure and services. Standardization efforts will help to establish global databases to track flows resources and information on stocks so as to create new business opportunities. For example, the global Green Growth Knowledge Platform in Seoul facilitates sharing of information and lessons about CE practices. Moreover, governments are realizing the need for international alliances to enforce CE regulations, test bed innovative solutions, and enable businesses viable.  
Ultimately the choices and life styles of individuals determine the success of aforementioned. The essence of CE is sustainable ways of living by every individual. What are the examples for people to personalise circular economy in day today life? This article sites several examples with the sole purpose of clearly articulating personalised CE without endorsing any specific products or companies.
In the morning, select ADIDAS jogger shoes and jerseys that is made from recycled ocean plastics. After taking a shower at home, try to leave and naturally dry the clean towels to re-use it next time. This will reduce the usage of water and laundry detergents that may include micro plastics. Apply your L'Oŕeal skincare product from its environmentally friendly packaging after brushing your teeth with a toothpaste that is sold without unnecessary box package.
For breakfast, try Impossible Foods' plant based vegan meat instead of animal meat, and use RWDC drinking straws and cutlery made of compostable materials instead of single use plastics. Later, open your wardrobe and select your wear from one of the Filippa K's collection that is made from sustainable materials. Try on your special gold rings that is made of recycled DELL computer gadgets and a FREITAG shoulder bag which is made of used truck tarpaulins, discarded bicycle inner tubes and car seat belts that comes with its unique patterns when heading to work. You will visit a workshop to pick up your car after changing its tier to Omni United while the old one being collected by TIMBERLAND to produce a new footwear from the recycled tires. As you drive to office you share a ride with a colleague or best friend, and listen to the likes of Philips. You would appreciate why LED bulbs are eco-friendly and economical over conventional incandescent bulbs.
Take along your reusable mug or tumbler to Starbucks and gain 50 cents off your beverage. At the office, you find your place on one of the hot desks designed to maximise the space utilization. Your office is equipped with Steelcase office furniture which are CE designed thus minimizing furniture sent to the landfill. During office hours there is a small gathering to celebrate your team's latest achievement over some Carlsberg beer and snacks from Lay's and Kurkure each coming from fully biodegradable beer bottle and 100% compostable plant-based packaging. On your way back home, you are planning to pick up a dress from Style Theory to wear this weekend for family dinner. Remember to drop and return your used NESPRESSO coffee capsules and APPLE products to their stores on your way back home, to participate to close the loop of their circular business chain. Such companies are committed to CE ambitions. For example, Nespresso recently partnered with mining company Rio Tinto.  They aim to make all of Nespresso's iconic coffee capsules greener by next year, by making them with 100 per cent sustainable aluminium that has been independently certified based on stringent criteria such as reduced greenhouse gas emissions, minimisation of waste effluents, protection of biodiversity, and the upholding of workers' labour rights.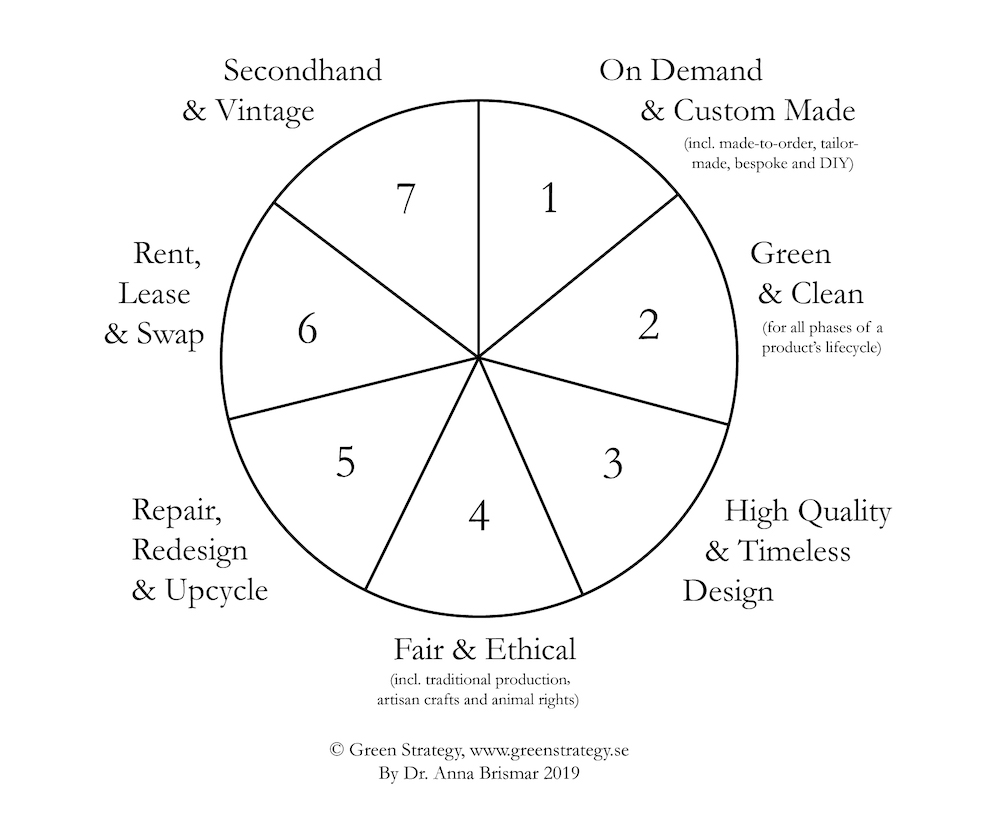 After returning home use reusable Sephora Make Up Eraser instead of disposable make-up wipes. After you are relaxed, get on to internet and share your tips of CE living on web-based platforms. A Facebook group Journey To Zero Waste Life in Singapore has over 9,000 members. Such sharing will spur others to emulate in their own ways and means. For example, your daily meals shared by Instagram, may be a useful information for Nestle's personalized nutrition plan in order to suggest dietary and activity changes and supplements. Finally, when putting your daily wear to a laundry basket, check its information on garment longevity and laundry practice and re-use and recycling that is provided by WRAP for a Sustainable Clothing Action Plan. Refash, an online platform with outlets in Singapore buys and resells clothes. According to an estimate about 80 billion new pieces of clothing are consumed every year worldwide, which contribute to thousands of million tons of carbon emissions.
Having more users with deeper environmental awareness will push the brands and markets to offer more products and services with strong CE credentials. This will persuade more people that zero waste lifestyle does not mean more expensive, and thus resulting in a virtuous cycle of CE. Our daily lifestyle, behaviour and choices shape how our ecosystem would look like tomorrow. They contribute to the well-being of future generations. Soul of the circular economy is a person living sustainably.
Professor Seeram Ramakrishna, Chairman of Circular Economy Taskforce, National University of Singapore & Dr Youngjin Chae, Senior Design Scientist, Lifetech Wear